In June, the grant competition «Support for sustainability and development of organizations in wartime» was held.
The grant competition aimed to improve organizations' efficiency and increase their institutional capacity. The Zagoriy Foundation team saw an urgent need to support not only individual projects but also the sustainable work of the sector.
The winners are:
NGO «Shtuka Creative Workshop» – for institutional support;
NGO «CHYTOMO» – for institutional support;
«Riy» Charitable Foundation to increase the organization's ability to effectively provide assistance to the army;
All-Ukrainian Charitable Foundation «Krona» with the project «Experts in contact – humanitarian service of the «Krona Charitable Foundation»;
NGO «Dream Workshop» – for development of sustainability;
«Future Development Agency» Charitable Foundation – for sustainability and increasing the social impact of the Museum in the Darkness during wartime;
NGO «Cultural Agency A» – for sustainable external communication for the development;
NGO «Teach for Ukraine» with strategic reload;
NGO «Every animal» with the project «Vegan Kitchen of Ukraine»;
Lviv City NGO «Tourist and Sports Club «Manivtsi» — for the development of the new site to continue activities and be more efficient;
All-Ukrainian Charity Fund «Barvy» – for the systematization.
Congratulations to the winners!
Analytics of grant competition
We received a total of 234 applications!
Most applications (59%) we received had the topic of team development and support, and 41% selected the establishment of internal processes.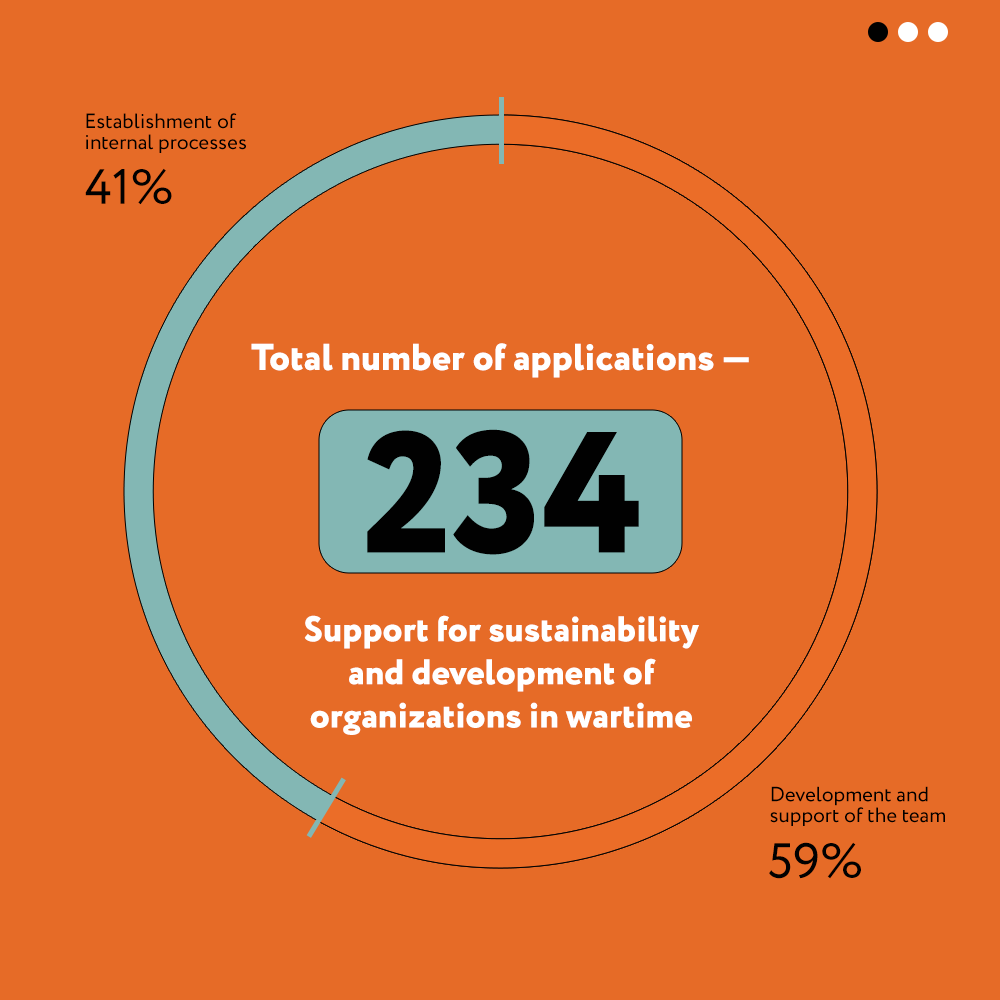 The most popular target audience is volunteers; the second and third are representatives of the non-profit sector and the general population.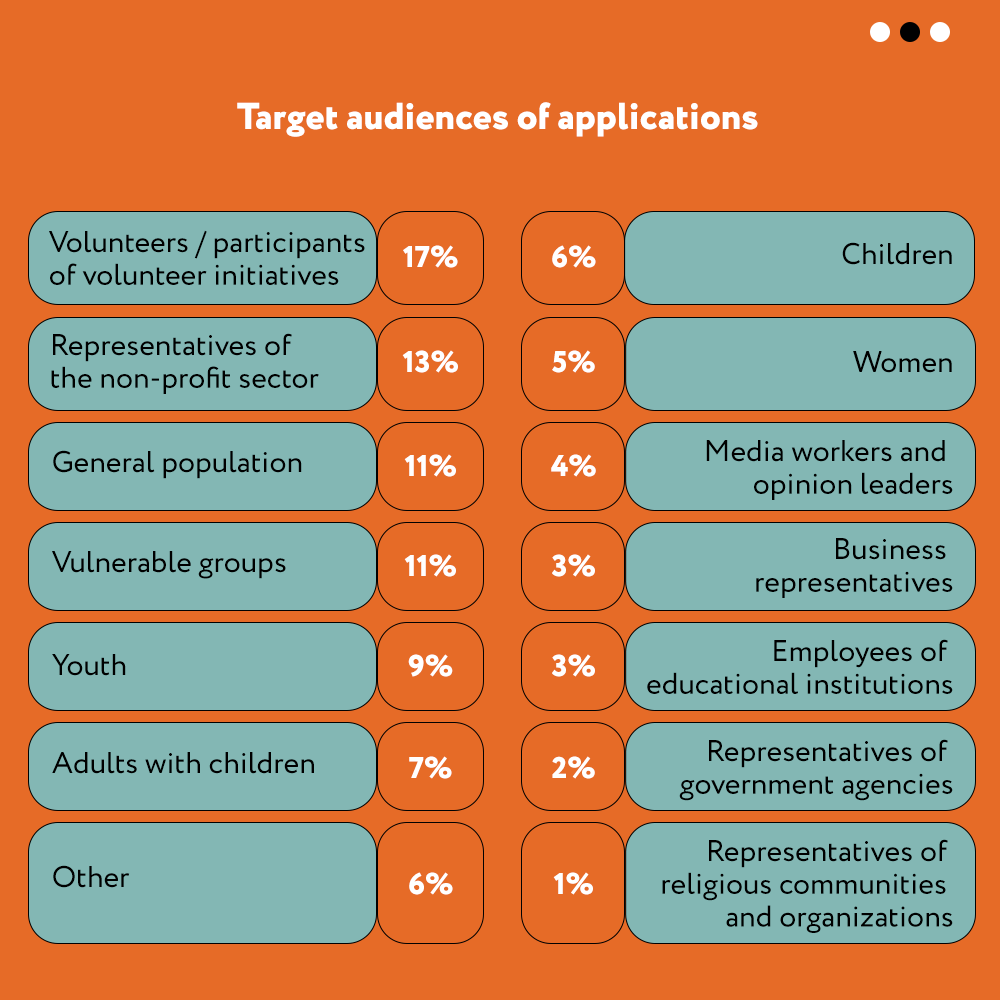 About a quarter of organizations operate throughout Ukraine, and regional organizations most often operate in Kyiv / Kyiv region, Lviv region, and Dnipropetrovsk region.