Acceptance of applications for the grant competition «Support for sustainability and development of organizations in wartime» is completed – we received a total of 234 applications! Experts have already started evaluating them, and in the meantime, we are ready to share the first results.
Most applications (59%) we received had the topic of team development and support, and 41% selected the establishment of internal processes.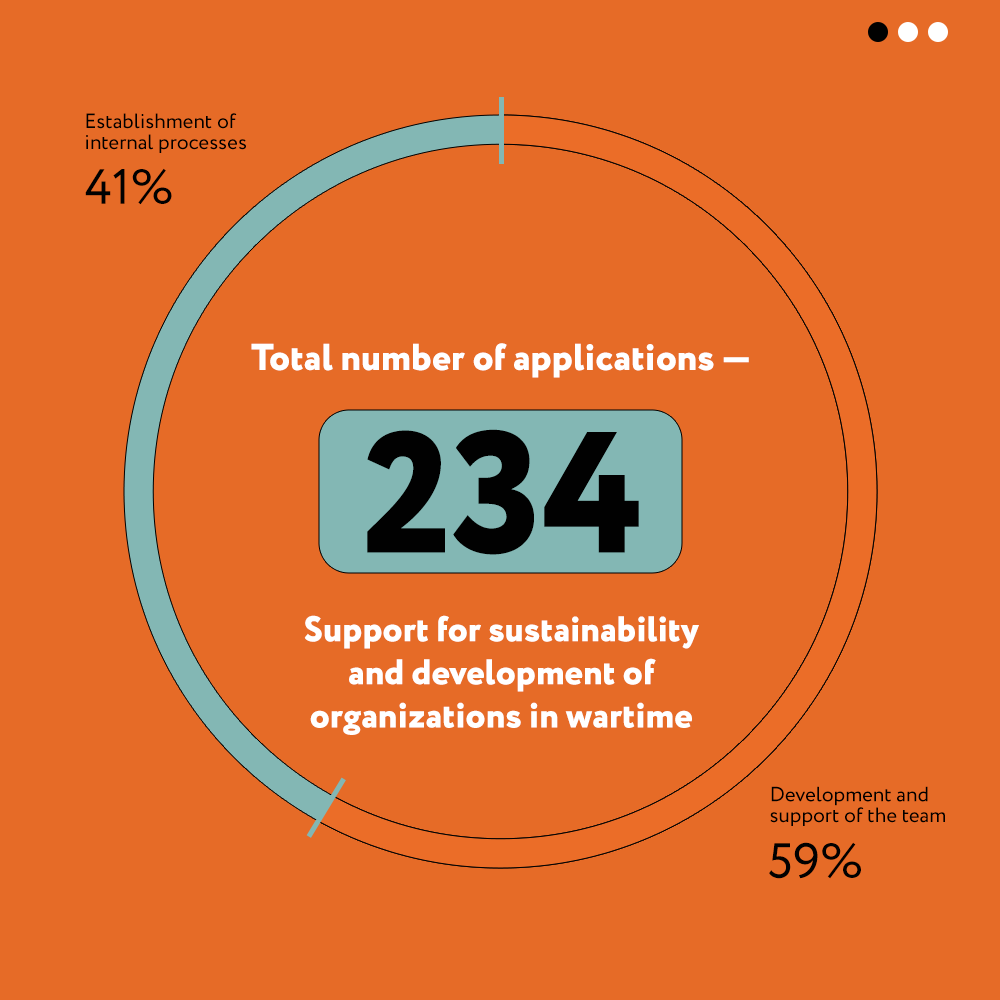 The most popular target audience is volunteers; the second and third are representatives of the non-profit sector and the general population.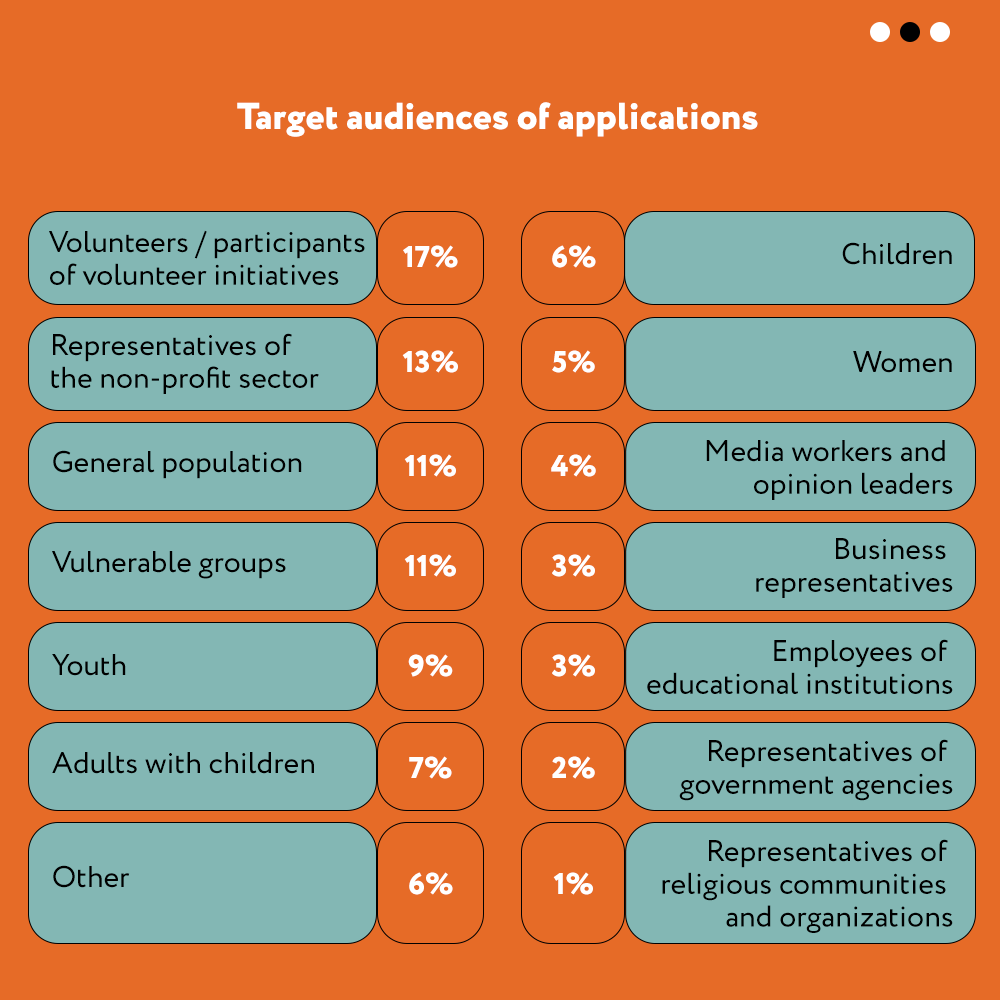 About a quarter of organizations operate throughout Ukraine, and regional organizations most often operate in Kyiv / Kyiv region, Lviv region, and Dnipropetrovsk region.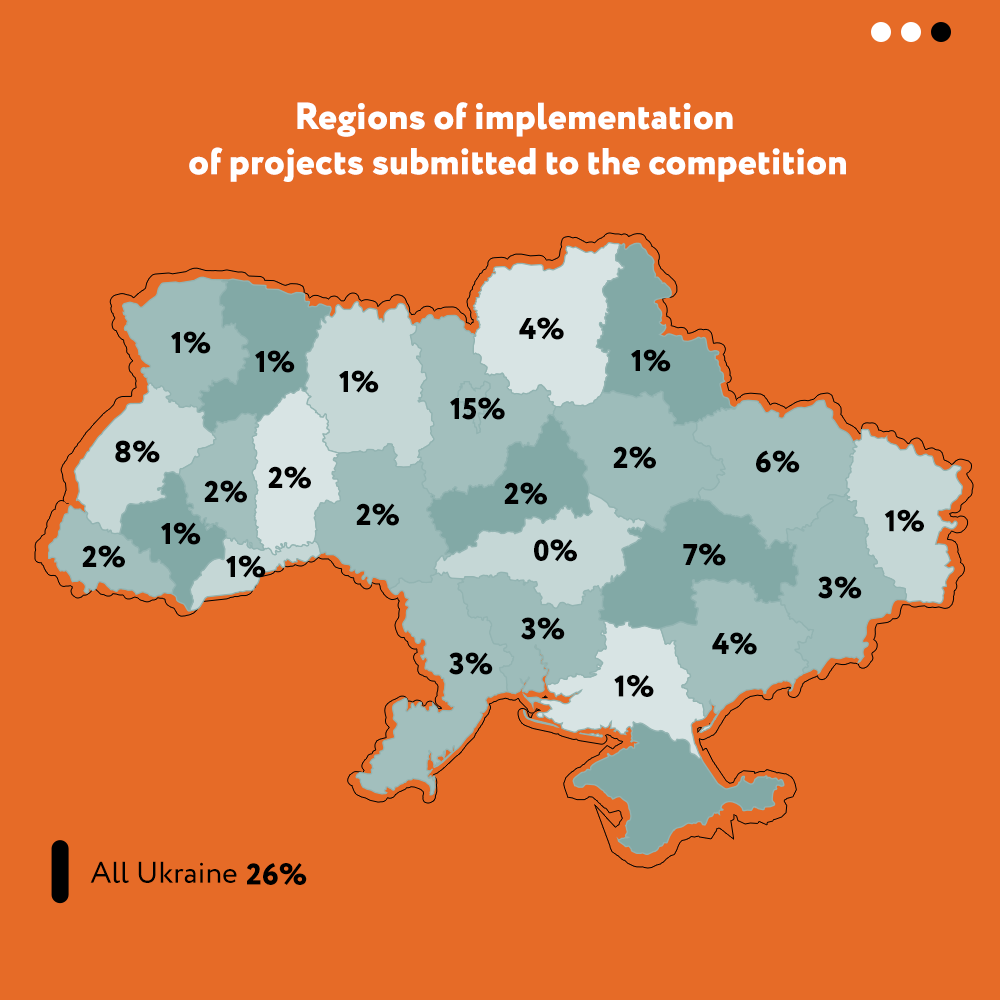 The winners are to be announced soon!